Customer Spotlight  
Team Shipley walk for Thrombosis UK
As part of the #walk1000miles challenge, Rohan customers Mr and Mrs Shipley will be embarking on a momentous journey this year to raise money for @ThrombosisUK, in memory of their daughter. They'll be covering 3,861 miles over 245 days along the beautiful UK coastline.  
We're delighted to be supporting the pair on their charity walk and will be cheering them on every step of the way. They have both been kitted out head to toe, so they'll be able to focus on their inspiring challenge, whatever the weather.  
Back in December, Rohan Milton Keynes store manager Simon shared his expert knowledge on which garments he would recommend for the Team Shipley walk, using Rohan's suggested layering system.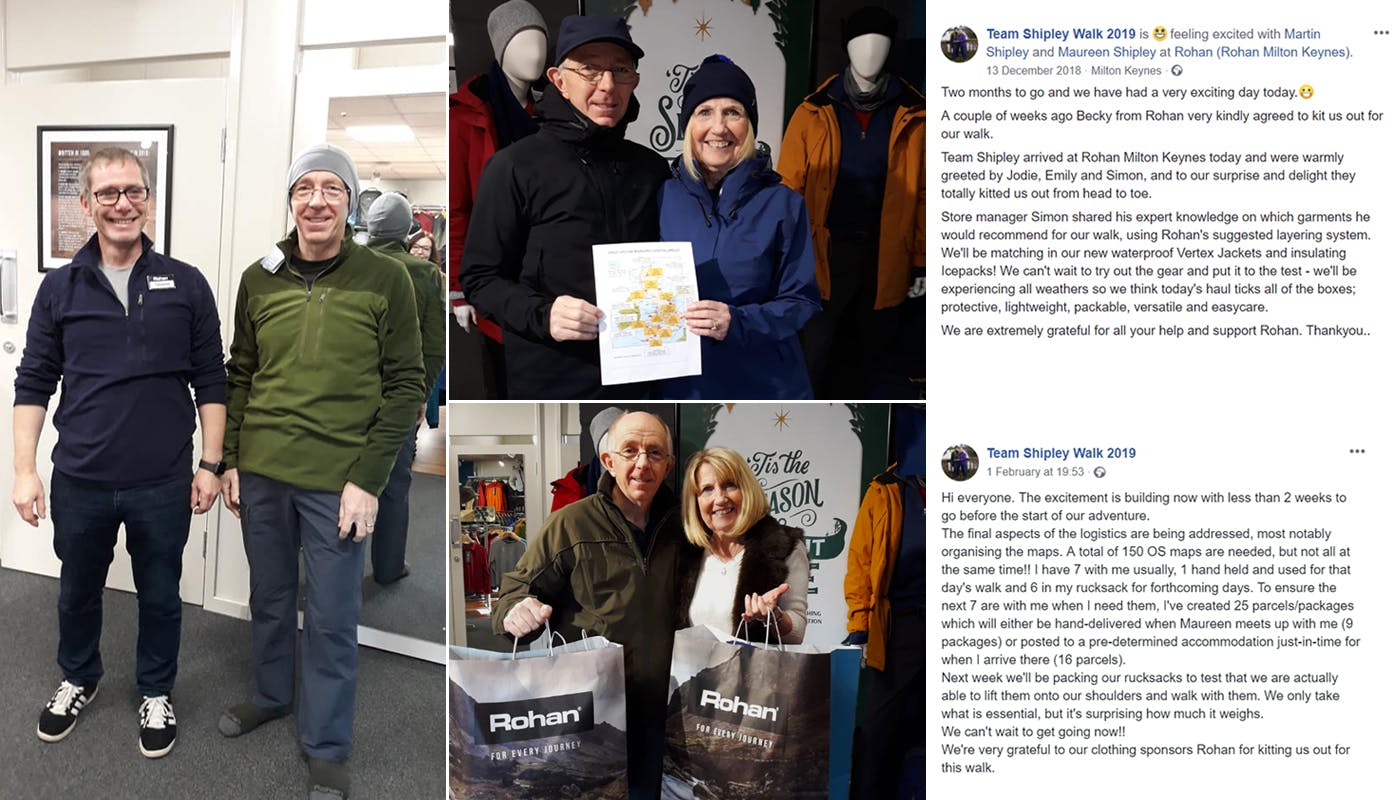 "We can't wait to try out the gear and put it to the test. We'll be experiencing all weathers so we think our haul ticks all of the boxes; protective, lightweight, packable, versatile and easycare. We are extremely grateful for all your help and support Rohan!" – Mr and Mrs Shipley.