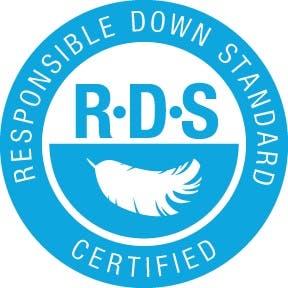 In our use of down, Rohan is proud to support the Responsible Down Standard. The RDS upholds the welfare of geese and ducks, recognising the best practices in animal health and excluding those which violate their principles.

The RDS make this guarantee through their work following the chain of custody, from farm to down processing plants to product manufacturer. This ensures the down used in Rohan products is sourced from farms who recognise the five freedoms of animal welfare, and not from animals who have been subject to unnecessary harm, such as live-plucking, or used for the production of foie gras.

Rohan are now listed on the RDS website as a brand that uses RDS-certified down. You can find our name, and more information about the RDS, here.

Why do we use Down?

Down provides a level of thermal efficiency which cannot currently be matched by synthetic alternatives. For this reason, consumer demand for down filled products remains high.
Rohan is strictly against mulesing and will not accept any wool where an animal has been subject to this practice. All of the merino used in our products is sourced from farms based in Australia and South Africa. Documentation and/or traceability credentials are a requirement of supply.

The merino supply chain is long and complex so tracing merino wool is a difficult process. The independent certification of our merino wool sources has been a long-term project for us and as a result, we look forward to having the work with our supply chain partners, formally recognised in our upcoming Responsible Wool Standard certified, merino wool range in the Autumn Winter 2020 season.

Why do we use Merino Wool?

Wool is a fantastic renewable material. It is breathable, soft and easy to care for. When worn, it regulates body temperature and has anti-bacterial qualities. All-in-all, an ideal material for outdoor and performance clothing.